o
K I get it, finally:
Achewood
is a genius. It took sitting down w/ th newest book, "
Great Outdoor Fight
", for me to understand why y'all been crazy for it this whole time. What's funny is I'm still wholly indifferent to th drawings, and mostly ignore them. Ain't done my homework, neither, so am not sure whether he draws ugly on purpose or if that's th best he can do; but it turns out I don't care.
That's one of th magicks about comix: they are not th drawings. I like simple drawings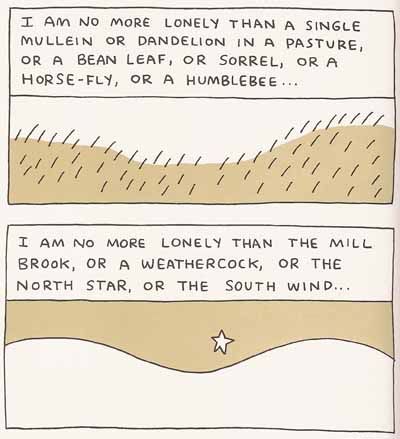 like
John Porcellino
's, and
Lynda Barry
's "ugly" pockmarked faces, and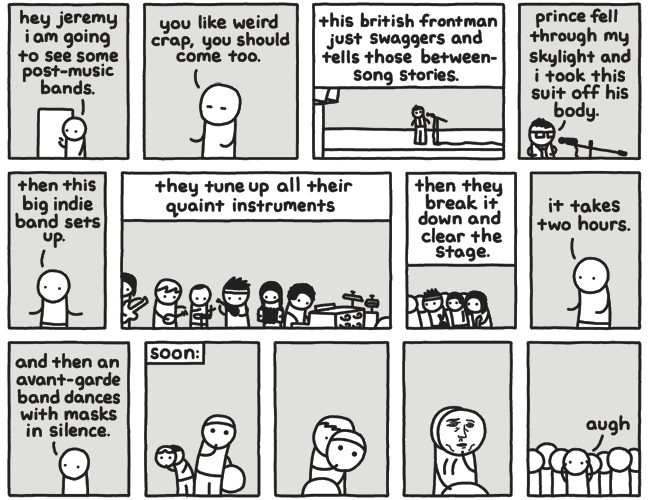 John Campbell
's stick figures. I also like
Moebius
' widescreen detail,
Crumb
's perfect orchestration of
hachure
, and
Jaime Hernandez
's soap operatic chiaroscuro; there's a lot of room in comix for virtuosity.
@ th end of th day, though, what makes a work of comix work or not work is something beyond drawing, something I don't have an especially great interest in defining. Most days, ah'll call it
th magick
. Some days, such as today, I'll get an urge to call it simply
th language
. It speaks it or it doesn't.
Achewood: th Great Outdoor Fight
, my friends, speaks it louder than a Chinese fishmonger. I won't say much more, especially as most of you are far more familiar w/ these characters than I am, but to me this is clearly one of th most ingenious worlds of macho fiction ever devised. It's not perfect. Its primitive Adobe Illustrator drawings grate th eyes for page after page until, like a pebble in yr shoe that after some walking works itself into a bearable position, you barely notice. (Sometimes you can't tell what th fuck th characters are doing w/ their stumpy hands.) Its poetry is crude, its plot skeletal and seemingly improvised from page to page. But it's funny and comes w/ its own infectious slang. And its portrayal of a particular brand of male friendship is deadly accurate and, finally, more than a bit poignant.
[1]
Who's going to SPX? Anyone wanna go to this pre-party w/ me?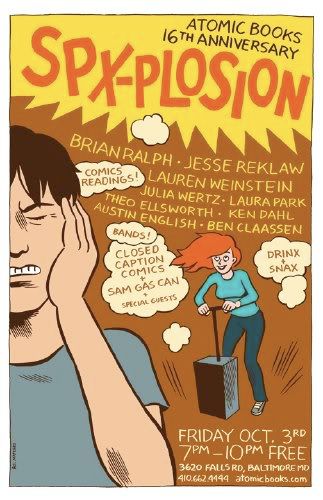 ________
(
Collapse
)