a
nyhow, the following two vids constitute everything I know about
Sara Pichelli
, who co-created the black Latino
Spider-Man
. This is sped up, not recorded in real time, but even so, it's obvious: if you want to be a pro you'd better draw damn fast:
Drawing black Latino Spider-Man for a living appears to make some people not stop smiling:
Sara Pichelli Says Hello at NYCC 2011 from The Comic Archive on Vimeo.
Another reality of working for the Big Two: you have to learn how to draw porn stars well. For a female cartoonist, this might feel like Uncle-Tomming, but the target audience for caped escapism will never stop loving you for it: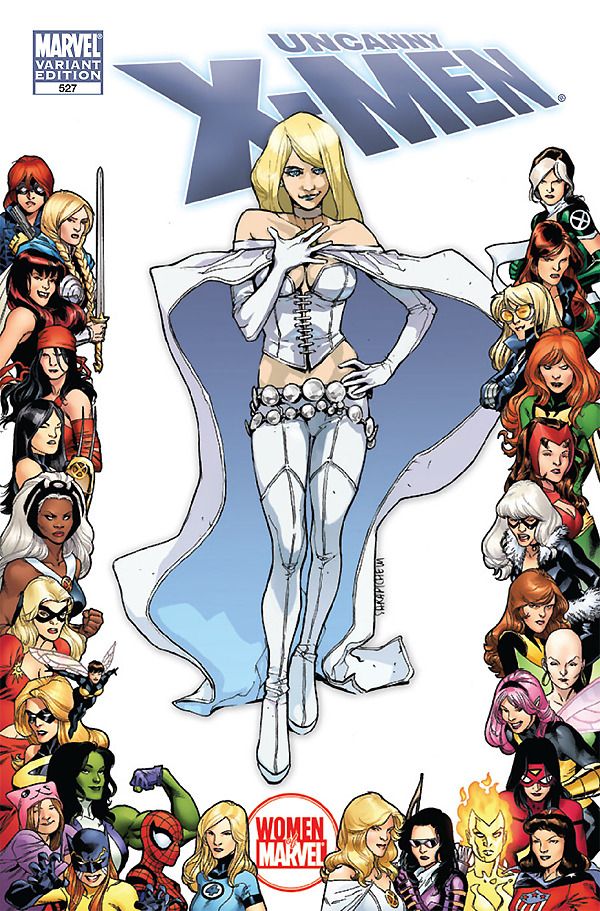 Speaking of porn, I watched
The Avengers
last week-end, but as a secret protest against
Marvel
's long-standing
indifference to its artists' well-being
, I did so by sneaking in after buying a ticket to a different movie


"I like being bad and then going home and being good."